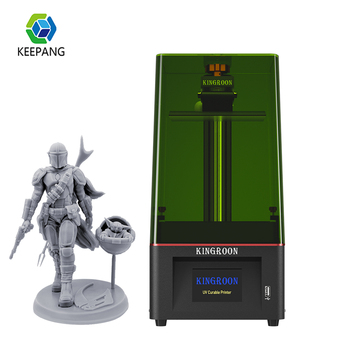 Revolutionizing 3D Printing: The KP6 Pro 4K HD Ultra Monochrome LCD 3D Printer SLA
Introducing the KP6 Pro 4K HD Ultra Monochrome LCD 3D Printer SLA – your ultimate solution for seamless, detailed 3D printing. This state-of-the-art printer boasts an ultra-clear 4K 4089*2056 resolution monochrome LCD, ensuring refined details and smooth finishes.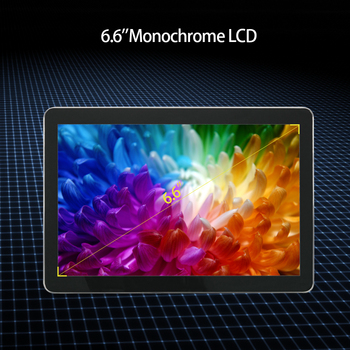 Featuring a groundbreaking exposure time as low as 1-4 seconds per layer, it reaches a top print speed of 50 mm/h. The KP6 Pro goes a step beyond with its two-way UV-blocking cover, ensuring a 99.95% UV light blockage for safer, healthier operations.
The icing on the cake is its .sla format Fast Slicer Software, significantly reducing file size and increasing success rates for larger models. Experience the future of 3D printing with KP6 Pro.
Technology:
LCD-based SLA
Light-source: UV Lamp beads, Vertical surface light source (wavelength 405nm)
XY Resolution: 0.051mm (4K 4089*2056)
Z Axis Resolution: 20-50 um
Layer Resolution: 35 um
Printing Speed: 30-50mm/h
Exposure Time: 1-4s per layer
Operating System: KINGROON
Operation Interface: 3.5 inch Touch Screen
Physical Specs:
Printer size: 200mm * 200mm 435mm Print Volume: 85mm143mm 180mm Packing Size: 525mm280mm *280mm
Material Compatibility: 405nm UV light resin
Weight: 6kg (Net)
Additional Features: Two-way UV-Blocking Cover, Fast Slicer Software (.sla format)
Discover the future of 3D printing with the KP6 Pro 4K HD Ultra Monochrome LCD 3D Printer SLA. Packed with innovative features such as a 4K ultra-clear resolution, groundbreaking exposure times, and advanced UV-blocking technology, the KP6 Pro delivers unparalleled precision and speed.
Its Fast Slicer Software stands out, promising a reduction in file size and increased success rates for larger prints. The KP6 Pro not only brings 3D printing into the future but also guarantees safer and healthier operations. Step into a new era of 3D printing with the KP6 Pro.
✔️ 3D Resin printing with KP6 Pro.
✔️Unmatched speed, precision, safety.
✔️Smooth, detailed prints.
✔️Advancing in additive manufacturing.
✔️Quality and value!
Wholesale Price: $300
Discount Code: ALCK9E2B
Unleash your creativity and bring your most intricate designs to life in stunning detail with the KP6 Pro. Whether it's precise models, unique jewelry, or innovative prototypes, this 3D printer transforms your digital dreams into tangible reality. Invest in the KP6 Pro today and redefine the boundaries of what's possible with resin printing.